QuickBooks Clio integration can offer umpteen benefits to legal firms. By integrating QuickBooks with Clio, you can run your practice in one place, manage bills and payments, and keep your records accurate and up-to-date. It helps users handle legal case management and accounting together.
Clio is a legal practice management program that can be integrated into QuickBooks Online so that the two systems can be used more efficiently when synced. How Clio integrates with QuickBooks and how you can harvest this sync to its fullest potential are all explained in this post. Read this post until the end to learn more about QuickBooks and Clio integration.
An Overview of The Two Applications
Before we proceed any further with the procedures and benefits, let's understand the two applications and what function they serve:

QuickBooks Services
Accept credit card payments where you do business – in the back office, in your retail store, on your website, or on your mobile device.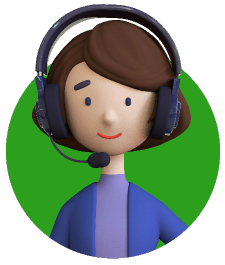 Clio – At A Glance
Clio is one of the most accredited legal practice management software used by legal firms and professionals all across the globe. It is suitable for small to mid-sized firms same as the QuickBooks application. The offered features include time tracking, billing, contact management, a calendar, online payment processing, and several others.
It has a huge user base of over 150,000 legal professionals in 90 countries. It offers different subscription plans for small and mid-sized law firms; they can choose as per their unique requirements. Furthermore, it offers seamless integration with third-party applications to facilitate various tasks.
Benefits:
Clio offers multi-faceted benefits to law firms and legal practitioners. Some of these advantages are explained in the below-given list:
Clio helps you automate your processes, thereby eliminating the redundancies and tiresome work. You can achieve more in a given time by eliminating the paperwork and facilitating your day-to-day tasks.
Ensure Regulatory Compliances
This tool ensures that ensure that users work in compliance with the standard regulations. Utilizing its easily accessible tools, you can handle your processes more effectively and, thus, boost your profits.
Helps You Offer Services Efficiently
By deploying Clio in your day-to-day processes, you can help your customers with flexible e-Signatures, online payments, and more. Besides, you can use Clio for clients login and manage an ongoing case with a client-centric approach.
The client-centered billing option lets clients pay you with ease so that you don't need to chase after your payments. You can configure flexible payment plans, accept payment online and do more.
QuickBooks – An Overview
QuickBooks is one of the best accounting tools, highly appreciated among small to mid-sized businesses. It offers a bundle of powerful features to be used for handling important accounting tasks. It has two different versions – Desktop and Online, and you can further choose different plans for these two versions based on your business requirements.
If you want to run QuickBooks with its full-fledged features, QuickBooks Desktop can be your best bet. It offers some really powerful accounting features you may need to handle your core competencies and overcome the shortcomings of the accounting system. The only limitation with the Desktop version is that you will need to perform the on-premise installation.
On the other hand, QuickBooks Online is suitable for those who want flexibility in their operations. The Online version of the program can be accessed on multiple devices from any location with the help of an Internet connection. This is great when it comes to collaborating with the accountants and team members, and all users work with the most up-to-date information.
How Clio Integration with QuickBooks Online Works?
Clio QuickBooks integration can simplify your legal firm's business accounting. You can gain better control over your record-keeping, reconciliation, and reporting processes. Once integrated, the two systems collectively can save your time and make your tasks less intimidating.
It makes trust account handling easier by eliminating the need for double entry. Moreover, it all works in compliance with the regulatory bodies. You can accomplish the following with Clio and QuickBooks integration:
You can manage your important accounting tasks.
It helps you keep your ledgers for trust and operating accounts separate.
Users can auto-generate invoices compliant with the standard regulations.
You can create reports for a three-way reconciliation.
The integration lets you handle all information in one place by accessing a comprehensive dashboard.
You can avoid redundancies (double-entry) and make your processes more efficient.
Above all, you can work from anywhere and keep everything accurate and up to date.
Supported Versions of QuickBooks Online and Clio For Integration
Before you integrate, make sure that you are using the right product for it:
You need to subscribe to QuickBooks Online Essentials, Plus, Accountant, or Advances versions of the product to integrate with Clio.
The self-Employed version does not support integration with the Clio legal practice management software.
Clio QuickBooks Desktop integration is not possible, as it works with the online version only.
QuickBooks Clio integration is possible with any of the following Clio plans – EasyStart, Essentials, Advanced, and Complete.
How To Set Up QuickBooks Online Integration With Clio?
QuickBooks Online can be a great choice for the law-firms to handle their finances in order to achieve the desired growth. Also, it is important for them to maintain legal compliance, and QuickBooks and Clio can do it together. However, when integrating the two applications, you need to be very careful. Failing to do so can be a major pitfall for your business. Below are the steps you need to perform cautiously:

Step 1: Set Up Your Law Practice Accounting Using QuickBooks
Before you start the integration, you need to configure QuickBooks to work smoothly with Clio. Here, you need to make sure a few important points, such as:
Make sure that you are using the right QuickBooks product for the integration.
You need to subscribe to QuickBooks Online Essentials, Plus, Accountant, or Advances versions of the product.
Don't use QuickBooks Desktop products for Clio integration.
Make sure that you have the Admin permissions before you move ahead with the integration process.
Verify and confirm that you have an active subscription, and also check your subscription level.
If you are an independent practitioner, QuickBooks Self-Employed version has got you covered; however, you may not be able to integrate it with Clio legal practice management software.
Step 2: Set Up Your Chart of Accounts in QuickBooks
In the next step, you need to set up a Chart of Accounts in QuickBooks Online. This is an accounting ledger that records a firm's financial transactions. You can use it to record your legal firm's transactions and use it in generating your financial and tax reports.
If you haven't configured it, time to get it done. It is a demanding task, and you can reach out to an accounting expert to get this task accomplished. Clio doesn't interact with all accounting ledgers in QBO, so make sure those specific accounting ledgers are already configured in QuickBooks as listed below:
Contra revenue ledger.
Liability ledger.
Income ledger.
Tax payable ledger.
Trust bank account ledger.
Step 3: Set Up QuickBooks Online Services
When syncing an invoice in Clio, you need to make sure that QuickBooks Online recognizes this line item so that it can categorize your income correctly. Therefore, your "products and services" in QuickBooks Online and your line items on the Clio invoice should match and needs to be linked to the corresponding ledger in QuickBooks Online. Thus, you can track your income by type, gain useful insights and boost your profitability. Below are the steps:
Locate the gear icon on the top right corner of your screen and click it.
Next, you need to click on Products and Services.
Moving ahead, create a new service for different types of income you wish to categorize from your invoices.
Now, using the Income Account drop-down list, you can categorize each type of income to the corresponding ledger.
Step 4: Perform Clio QuickBooks Integration
After setting up QuickBooks Online services, we are ready to set up QuickBooks Clio integration. Below is how to integrate:
First things first, log into your Clio account using accurate credentials.
Next, navigate to the Settings option in Clio.
Here, you need to click on the Bill Syncing and move ahead. Keep in mind that you need to have logged in as an administrator to access this feature.
When you have the full permissions, you can locate the option to sync to QuickBooks Online after selecting the bill syncing option.
Now, click the Connection button, and it will redirect you to the QuickBooks Online website.
Here, you need to log into QuickBooks Online to accomplish the integration process.
Step 5: Set Up Your Integration Settings
Once QuickBooks and Clio are connected, you will be back to the bill syncing page again. Make sure that you see a "Configure settings" button here. Clio QuickBooks integration lets you enable several features, and you can use them as your firm requires. The list includes:
It enables you to export approved bills and recorded payments.
You can import hard costs.
Trust transaction export and check printing features.
Following the above-explained steps, you can integrate QuickBooks Online and Clio to fuel the growth of your law firm.
How Does Clio Functionality Integrates With QuickBooks Online Functionality?
Below is how the functionalities of the two different programs work together:
Contacts are synced from Clio to QuickBooks Online. This is a bi-directional sync that works both ways.
When you add a trust fund in Clio, it gets added to QuickBooks Online as well. This information is recorded in General Ledger in QuickBooks.
When you issue a check to a vendor for reimbursable expenses in QuickBooks, it is imported into Clio as a hard cost. You can enter time and other expenses as well.
When you generate a client bill and get approval for it, the bill is synced to QuickBooks Online, and you can reconcile your accounts.
When you edit and pay invoices in Clio, the edited and paid invoices get synced to QuickBooks Online as well. For other expenses, you can issue check from within the QuickBooks.
You can disburse the trust account in Clio and print checks in QuickBooks Online. Furthermore, you can attach the printed checks to your tax forms as well.
How Does Clio Integration With QuickBooks Online Help Your Legal Business?
If you are running a law firm and need your case management and accounting processes managed together, Clio QuickBooks integration can make it happen. You can enjoy a plethora of benefits by completing this integration. Some of the main advantages of this integration are explained in the below-given list:
Save Time and Eliminate Errors
When you integrate QuickBooks with Clio, it automates the sync of the contacts, bills, payments, and transactions to your QuickBooks Online ledgers. Thus, you don't need to enter the records manually and repeatedly. It not only eliminates the redundancy from your processes but also alleviates the scope of the error to zero.
Simplified Trust Accounting
Trust accounting is a legal arrangement for handling your trusts or assets by a trustee. Clio keeps your trust and operating funds separate. It also ensures that your trust account ledgers match your individual client ledger. Furthermore, both of these records reconcile with your bank. Also, you can get comprehensive reports on this three-way reconciliation in the Clio application.
Manage Your Work, Even On The Go
The anytime, anywhere access to your financial or legal records helps you manage them, regardless of your location, be it court, transit, or in a coffee shop queue. You can keep an eye on your records and update or modify them using your mobile device without needing to stick to a physical office location. Thus, you can manage the entire system flexibly and with the utmost ease.
Summing Up!
If you are an independent practitioner or law firm, this post can help you integrate Clio with QuickBooks Online, thereby enabling you to handle your legal and accounting tasks together. This is how you can eliminate the redundancy and free yourself from double-entry.
It covers all the important aspects you need to know before you proceed further on this quest. If something is unclear, and you need more clarity on any point, connect with our expert professionals and get a prompt response.