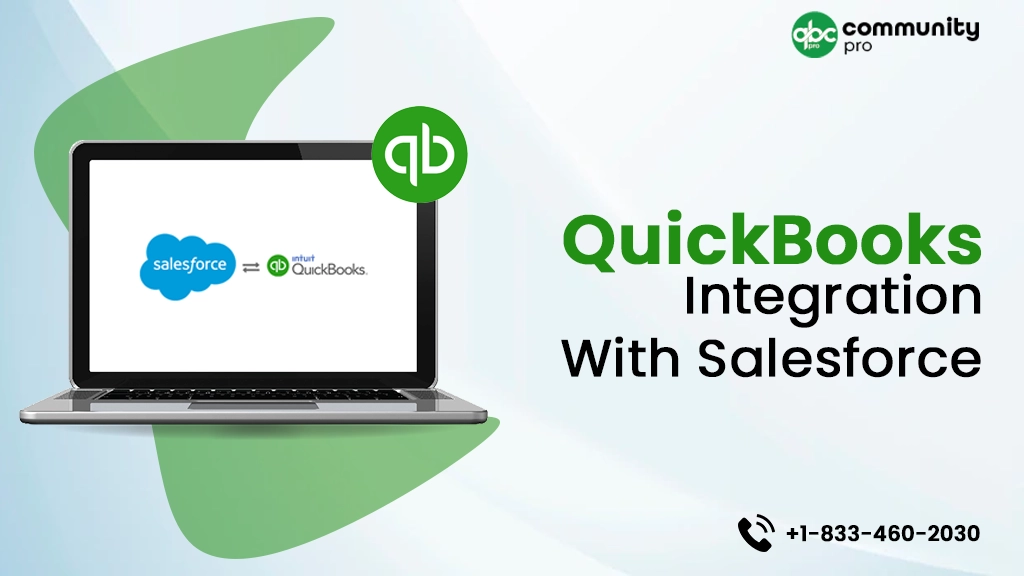 Sales and accounting teams are close-knit departments of a business that work closely and share a significant dependency. If you are using QuickBooks to handle your day-to-day business accounting, QuickBooks integration with Salesforce can work wonders for your business growth. It enables you to maintain a seamless data exchange and facilitate each other in the common interest areas. If you are not sure how to integrate QuickBooks with Salesforce, reading this post until the end can help you with the relevant assistance. Let's move ahead!
A Brief On QuickBooks And Salesforce
Before we proceed any further with the procedure of integrating QuickBooks with Salesforce, let's discuss these two different systems that can work wonders when integrated together.
QuickBooks
QuickBooks is an incredible accounting solution from Intuit, which helps small to mid-sized businesses handle their business accounting tasks. QuickBooks Desktop can help you track your income and expenses, let you send invoices and get paid faster, produce intuitive business reports, and help enterprises make well-informed decisions. Besides, it offers a robust inventory management system and can also utilize to handle the payroll processes of a business.
Salesforce
Salesforce, on the other hand, is a cutting-edge CRM tool to support sales and marketing management. It offers cloud services to facilitate various tasks, such as sales, marketing, reporting, and analytics, thereby enabling users to collaborate with customers and partners seamlessly. It is a user-friendly platform that has users from across the world. Businesses acknowledge this tool as a single-stop business solution program. Besides, this tool can be integrated with other applications with the utmost ease.
What Is The Need For Salesforce And QuickBooks Integration?
A business is made up of several departments, such as marketing, sales, and accounting, that work closely to share data. The list may include expenses, sales orders, customer info, invoicing, and more. However, a manual exchange between the different processes can make businesses prone to errors and inaccuracies.
Accounting and CRM data integration, on the other hand, alleviates the scope of the error and improves the efficiency of the processes. Thus, it also facilitates better reporting and forecasting and helps businesses make smarter decisions based on insightful business data.
QuickBooks integration with Salesforce eliminates the need for manual entries, thus keeping the scope of human errors at bay. Moreover, it can save time and effort by automating repetitive tasks.
Benefits of QuickBooks Desktop Integration with Salesforce
Integrating QuickBooks with Salesforce can offer your business a myriad of advantages. Some of the main benefits of this integration are stated in the below-given list:
Easy shared access to insightful information between sales and accounting departments.
The integration can save you time and effort in manual data entry and keeps the records accurate.
Get insights into your business performance, and data-driven decisions can help you succeed faster.
It ensures the consistency of the information related to the invoices, accounts, and payments.
It enables businesses to send automated invoices so that they don't need to chase after the payments.
You can reconcile the payments reflected in both QuickBooks and Salesforce and look for possible discrepancies.
Access an all-inclusive view of the important QuickBooks and Salesforce data in one place.
Prerequisites For Salesforce Integration With QuickBooks
Now that we are familiar with the needs and benefits of the QuickBooks integration with Salesforce let's have a look at the prerequisites of the process. Also, you need to plan everything before proceeding any further, as it allows you to reap the benefits of the integration to the fullest.
The integration will not do everything alone. You need to perform the process with the utmost care while keeping all the crucial points in your mind while integrating QuickBooks with Salesforce. Besides, you need to avoid any hassle when getting this task accomplished. Below are a few important things you need to keep handy before you move ahead in this process:
Access to the Salesforce administrator.
Full access level to the QuickBooks administrator account.
Know what information from Salesforce you want to put into the different areas of QuickBooks and Vise-Versa.
Deploy a tool that can best support the goals of your data integration.
Best Practices For Salesforce And QuickBooks Integration
To make the integration work the best, you need to keep these pointers in your mind:
When integrating the applications, you need to check and confirm that both QuickBooks and Salesforce versions must support the integration process.
Plan everything on a prior basis to make the procedure a smooth sale. Think about everything, including your data exchange, items to be integrated, action plan, and the desired outcomes.
Plan if the integration should be one-direction or bi-directional.
Make a thorough assessment of the ROI of the entire integration process.
How To Integrate QuickBooks With Salesforce?
Now that you have considered all the important points, you can proceed further with the integration process.
Procedure 1: Integrate QuickBooks With Salesforce Manually
You can utilize the Salesforce Connector by QuickBooks for a manual Salesforce and QuickBooks Online integration. This tool facilitates the data exchange between QuickBooks Online Advanced and Salesforce. The opportunities in Salesforce are moved to QuickBooks as Invoices. Below are the steps for the manual integration:
From within the QuickBooks App Center, get the Salesforce Connector by QuickBooks to start the procedure.
After that, authorize into QuickBooks Online Advanced account by accepting the privacy and terms of service statement.
Thereafter, log into your Salesforce account using QuickBooks login credentials.
Next, select the Salesforce Opportunity records to be extracted by setting and filters by type and stage as per your requirements.
Also, select the item you need to create in QuickBooks from Salesforce opportunities.
Thereafter, you need to map the source and the target fields. In case a Salesforce field doesn't match the QuickBooks field, QuickBooks gives you the option to create a custom field in the program and map them.
Merits And Limitations
When manually integrating QuickBooks with Salesforce, you need to know the merits and limitations of the procedure. They are explained below for you:
Merits Of This Integration
There are a few good reasons you can choose this integration procedure to get the task accomplished. Check below:
This is a fast way to create document drafts to be approved with ease.
This app-integration procedure is authorized by QuickBooks itself, and no third-party application program is needed.
You don't need to be tech-savvy to complete this integration.
Limitations Of This Integration
Now that we have seen the merits check the below-given list for the limitations of this integration procedure:
This tool can only work for the QuickBooks Online Advanced or Salesforce Professional and higher subscription plans.
It only offers the manual integration launch, and a real-time integration or automatic execution of the process is not available.
You may only sync the Salesforce Opportunity records, and it is not a flexible integration option for the other items. Thus, it may not be suitable to meet your goals.
Procedure 2: Integration Using The Salesforce AppExchange
Salesforce AppExchange is a cloud computing marketplace devised in 2005 by salesforce.com. Below is a step-by-step guide on how to integrate Salesforce with QuickBooks that can simplify your data sharing and management:
Step 1: Identify The Versions Of Your Programs
In the first place, you need to check the versions of your Salesforce and QuickBooks applications. It is a very crucial step before you proceed further with the next steps.
Step 2: Open Salesforce AppExchange
In this step, you need to go to the Salesforce AppExchange and check which application supports your current versions of QuickBooks and Salesforce.
Step 3: Put The Salesforce AppExchange To Work
Once you find the right application that supports the current versions of QuickBooks and Salesforce and fits your budget and requirement, put the app to use.
Step 4: Speak With The Key Decision Makers
You may now speak to the key decision makers of your organization about the whole integration process, requirements, and strategies to make a smooth sale, devoid of unnecessary hurdles.
Step 5: Proceed Further With The Integration Task
After keeping all the points into consideration, you can implement the QuickBooks integration with Salesforce. You may hire an expert or get it done on your own based on the complexities of your business.
Step 6: Review The Integration
Once the integration is done, you need to review if the integration is working fine for you. You need to keep an eye on the usage to make sure that everything works well. Even if it works well, you always need to monitor the system to prevent any undesired havoc.
Step 7: Train Your Team
A fail-sage Salesforce and QuickBooks integration can offer a myriad of benefits to your business. However, you need to train your team to harvest the benefits. Once your team is trained with the processes and tools, the integration of the tools can carve the roads to your success.
Procedure 3: Utilize The REST API For Salesforce And QuickBooks Integration
REST API is a flexible method for integrating QuickBooks with Salesforce. Unlike the Salesforce Connector by QuickBooks, you are not limited to just one item (Opportunities). The QuickBooks Online API allows the integration of any program which supports the REST API. Also, the applications need to support QuickBooks and Salesforce, and that too in both directions and in real-time. You need to have an in-depth knowledge of the REST API to undertake this procedure. Access QuickBooks Online using the REST API in the first place to start the procedure.
Below Are The Steps To Integrate The Apps
First of all, you need to create a developer account in QuickBooks, and it will automatically create the Sandbox Company.
Next, you need to create an app and define the scopes, which will help you manage access to your financial information.
Once the app is created, it has its unique credentials, including the Client ID and Client Secret.
Thereafter, the app needs to get an access token for the exchange of data with QuickBooks Online. When permitted by a user, the QuickBooks server sends an authorization code to the application. The token is now linked to an authorized QuickBooks Online company.
Now, you need to create predefined basic entities, such as tax codes, customers, accounts, and several others. Once done, you can proceed further with the integration process.
Connect Salesforce Data Via API
First things first, log into the Developer Edition to start the procedure. As you already have a Sandbox Company, you can utilize it for Salesforce REST API integration.
Next, you need to verify that you have the API enabled. You can make these changes in the Salesforce section >> User Permissions. However, if you are using the Developer edition, this permission is enabled by default.
Moving ahead, create a Connected App and then log in to Salesforce, and perform the below-given series of actions: Setup >> App Manager >> New connected App.
Now provide the relevant information as per the instructions to proceed further.
Enable OAuth Settings for API Integration to move to the next step.
Here, you will have to receive Consumer Key and Consumer Secret.
Once you have copied the Consumer Key and Consumer Secret, you can set up the authorization for the integration. You can send the request to the Salesforce OAuth endpoint by following the on-screen instructions and accomplishing the Salesforce and QuickBooks integration.
Winding Up!
If you want to integrate QuickBooks with Salesforce to maximize the potential of the program, this post can definitely help. We have covered the best practices to be considered for the integration, along with some of the most effective integration methods. Hopefully, you have succeeded in your quest after navigating through this port until the end. However, if you are experiencing any difficulty in integrating QuickBooks with Salesforce, feel free to connect with qualified professionals and get prompt assistance.
Suggestion Reading: Recurly QuickBooks Online Integration
Summary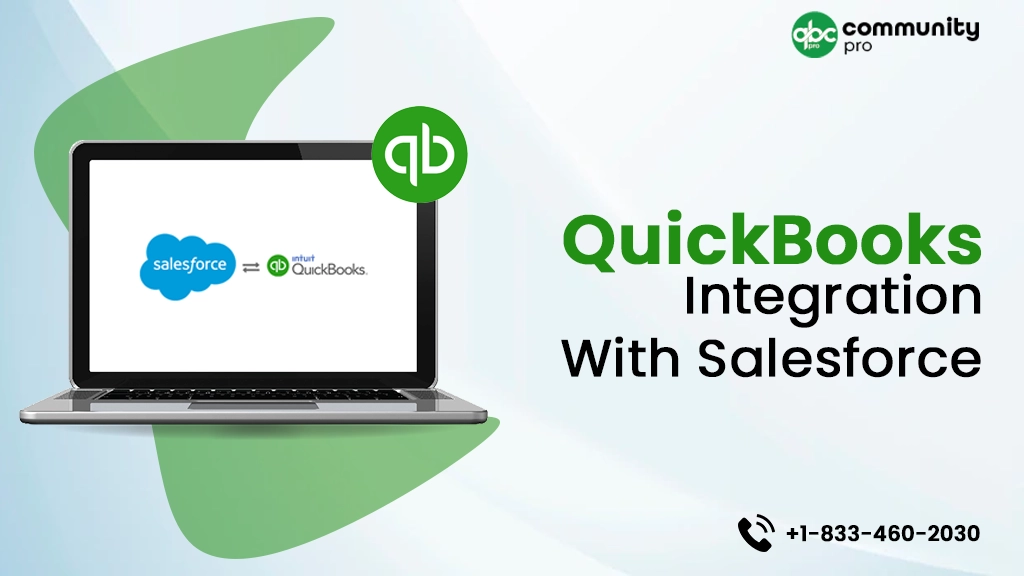 Article Name
QuickBooks Integration With Salesforce – A Complete Guide
Description
Learn here how to integrate QuickBooks with Salesforce. QuickBooks Integration with Salesforce helps in creating & sending QuickBooks invoices.
Author
Publisher Name
Publisher Logo

Leave a Reply
You must be logged in to post a comment.
Previous Post Link

«
QuickBooks Unexpected Error 5 – Reasons And Resolution
Next Post Link

What Is A QuickBooks Journal Entry? Answered
»